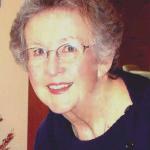 Kate is a sixth generation Californian from Sacramento. She is married, has one daughter, and has lived in Alameda for thirty-five years. She has been a member of the League of Women Voters for over thirty years.
She served her first presidency of the Alameda League of Women Voters in 1981, and another two terms recently. She served as the Communications Director on the LWVC board from 2005-2007. She has done State workshop and Convention training in the areas of Communications and Change Management.
She retired in 2003 from the County Office of the Auditor-Controller, Clerk-Recorder, where she was the Administrative and Financial Services Manager. In that capacity, she was responsible for personnel, training, budget, and office infrastructure duties. She was the team leader of the design and implementation group tasked with building the new Clerk-Recorder's office in Oakland in 1999, the first "green building" with on-site day care built by the County. She is a certified trainer for sexual harassment, supervision/leadership, diversity and change management courses.
As a past and current member of many boards, Kate recognizes the need to seek active, interested persons with both specific "portfolio" skills and the ability to work well with others. She believes we need to create an effective, balanced group that can assist our grass roots organization to set and implement policies which will both strengthen and move our League forward.