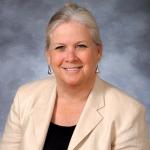 Susan Morris Wilson joined the League of Women Voters of the Redding Area in 1995 after someone suggested it was a group "perfect" for her. She has served in leadership roles at local, state, and national levels. As a member of the LWV Redding Area, she served as president, vice president, and voter service chair at various times. She and other members have worked closely with the Wintu Tribe in their effort to achieve federal recognition and facilitate elections for homeowner associations. At the state level, she has served as the treasurer (2005-09) and as a management training advisor (MTA) at various times. She has served as an off-board consultant to LWVC on issues pertinent to mental health. At the national level, she served as the budget chair (2008-10), the treasurer (2010-12) and as a director chairing several committees (2012-14). During that time she also served as the LWVUS liaison to Alaska, New Mexico, Utah, and Oregon and traveled extensively.

Currently, Susan works as a consultant in the community at a variety of nonprofit organizations primarily focused on children and youth. She manages the Youth Violence Prevention Council, an organization that focuses on youth as a critical part of a healthy community. She also manages Right Road Recovery Programs Inc., an organization that focuses on outpatient therapy for individuals with drug and alcohol problems. She teaches Early Childhood Education classes at Shasta College and serves as a commissioner on the First 5 Shasta Commission. She continues to be involved in programs that address community mental health issues including the Shasta County Mental Health Board and the California Mental Health Planning Council.

Her most recent accomplishment was certification as a Master Gardener and she enjoys her garden full of roses and herbs and an occasional weed or two. She is the proud mother of Jennifer, who works on the central coast of CA as an engineer, and rides her bicycle hundreds of miles a week to relax. Susan has lived in Redding for the past 25 years with her many feral cats.