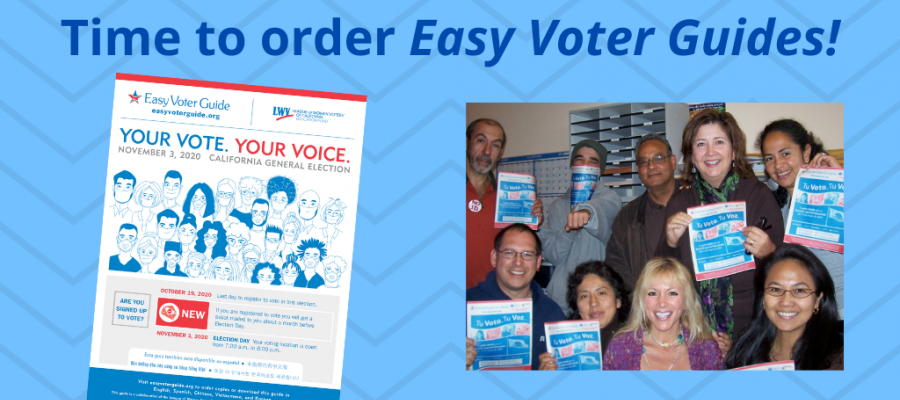 The 16-page Easy Voter Guide (EVG) offers unbiased, easy-to-read ballot measure and election information for the November 3 Presidential Election for new and busy voters. All 12 statewide ballot measures will be covered! Guides are available to order now to distribute in your community before the election. EVGs are available to order in bundles of 50 per language: English, Spanish, Chinese, Vietnamese, and Korean.

Order your Easy Voter Guides now in bundles of 50 copies for $14 per bundle, plus tax and S&H.

Are you a local League of Women Voters in CA?
Are you a CA public library?

The deadline to order is August 26, 2020. Guides begin shipping September 24.
Questions? Call 916-442-7215 or email easyvoter [at] lwvc.org

Looking for local election info?
Use Voter's Edge California to view your entire ballot. 

Get daily shareable election info!
Like us on Facebook and follow us on Twitter!

This [publication/project] was supported in whole or in part by the U.S. Institute of Museum and Library Services under the provisions of the Library Services and Technology Act, administered in California by the State Librarian.